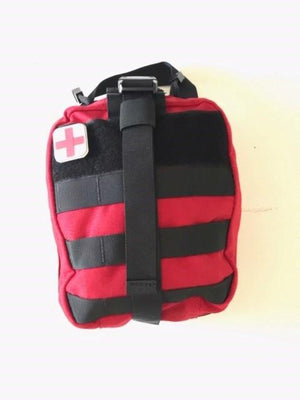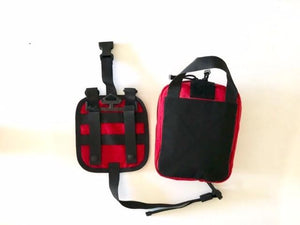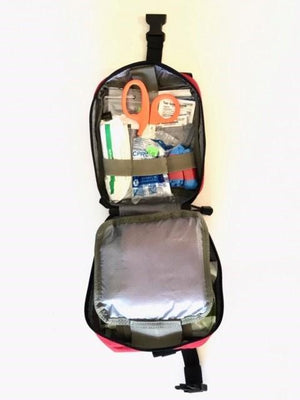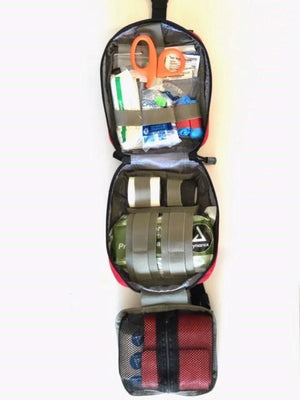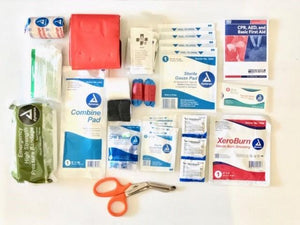 The perfect behind the back seat trail Med Kit. Put together with Arizona Raptor Runs and satisfies their new requirement for 2020 to have. This kit comes in a nice soft clam shell style bag that is wearable and has multiple attachment points with a fold out center.  It will come with an AZRR approved decal that is to be placed on the passenger side back window indicating your truck is equipped with a capable med kit in the standardized location (behind the rear passenger seat). This lets everyone in your group at a moments notice know that you have a kit on board in the event of an emergency or injury.
About Us
Adapt-a-panel was formed by a group of active vehicle and outdoor enthusiasts.  The designs and products were created out of the need of the founders in their daily adventures.  All of our in house manufactured products are Made in America so you know you are getting the quality you want and deserve.  We source our add on accessories from reliable and quality companies to bring you the best we can find in every area of our offerings.
All of our panels are made out of aircraft grade aluminum and laser cut for the ultimate precision and quality.  The aluminum construction makes the panel light weight and very durable.  We finish our products off with a high quality textured black powder coat finish to make it look great and last for a long time.  The powder coated finish provides for great protection from UV and moisture to avoid corrosion of the panel to ensure it will last a lifetime.  
Our products we make in house come with a limited lifetime warranty.  So if you have trouble with any quality concerns please let us know and we will work with you to ensure you are satisfied with our product and happy with your investment.
If you can think of something you need that we don't have please reach out and let us know what we can do to better serve you.
We always want to hear from you so please send us an email at adaptapanel@gmail.com
or call our shop at 480-718-9800 
Contact Us
Contact - Adapt-a-panel
Our offices are located in Mesa, Arizona and offer visits by appointment for facility tours and pickups.  Due to the current COVID 19 situation we do not accept walk in customers without an appointment so please call ahead.
Phone: 480-718-9800
email: adaptapanel@gmail.com
Crazy easy and crazy flexible. Love the way I can change my load in minutes and stay on the move. I have panels in my truck and in my bag. The best way to stay safe and on the go.
Jennifer G.